Shopping Cart
Your Cart is Empty
There was an error with PayPal
Click here to try again
Thank you for your business!
You should be receiving an order confirmation from Paypal shortly.
Exit Shopping Cart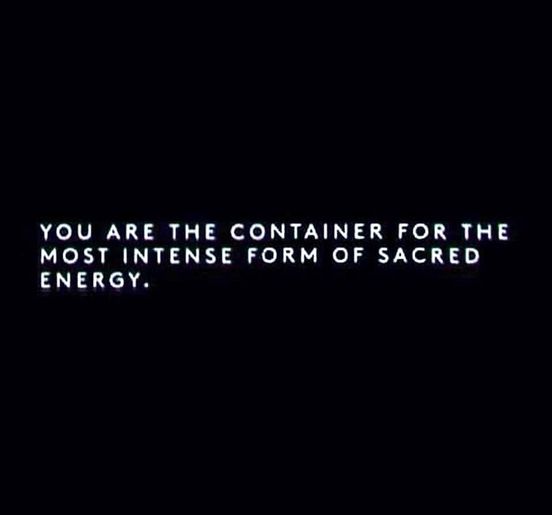 Hi all,
As I posted this today on FB, I began to recieve a channel to help assist those who are ready for a NEW RESPONSIBILITY.
Matriarchial Sacred Divine Matrix will begin a new chapter in your Sovereignty. It is up to you to bre ready and take the action.
Feel free to contact me on my website, or email or text. 
If you are looking for a sign, here it is!. It is time to get busy.
Andrea
www.spiritualenergyhealingguide.com
916.410.1064
I have had a few deaths in the past month and have been sort of in a wondering space about it and today I now know why.

During meditation today, I was taken to an almost holding space of transition.  This is a place where the departed go, who are afraid of crossing over.  It was very full. 
I asked my guides why it was so full and they said that the older generation was uninformed about death and most of them had the religious upbringing of fear and being afraid of death because of their past actions.
So I held the frequency for them to pass over and as they all transitioned, it freed up some space here on the earth. it felt a bit lighter.
At that moment I made a connection as to why my sight has been very kalaidascopy. My vision has been almost a sight of a thousand eyes, and I could not figure it out. the it made sense of my mission and my meeting the little child Ishmael the other day. The Angel of Death or Ascension.
I then was take to a space where there is a holding pattern of the sick and dying here on earth; the ones who are afraid. I was able to see all of them at one time and bring in the frequency of love from the other side allowing them if they want to transition. It all made sense today.  I was able to give them a blessing and allow them the freedom to chose out of love not fear.
Thank you for listening.
In love and light,
Andrea

______________________________________________________

Archangel Ishmael/Azrael

Archaeon Azrael is first and foremost the Angel of Transition and is sometimes known as the Angel of Death. Death is of course just one state of transition and we have many transitions, both into physical life and into non-physical life, plus of course transitions or changes when we are within those states as well. Because he is connected with all transitions and thus all occasions of change he is also an Angel of the Akasha, a Master of the Akashic Records and the Angel of Spirit, who monitors the state and location of our Spirit bodies regardless of our form or Dimension. Azrael also embodies the Golden Planet and sponsors all lost souls who go or are taken there for healing and self-realisation. This appears to be a place of what we call "rehabilitation", where souls can be held safely in a place of isolation whilst reviewing and coming to terms with their lives. He has this to say about this realm: "The planet is made up of the core of my being. My purpose is transition - change from one state to another. All those who enter the planet are able to see all things from all aspects. To some it is the worst punishment they may perceive, to others blessed relief. As they understand and come to terms with the things that they have done, they change and transform themselves back to a state of Grace, from which they may once more return." Azrael may also be known as Azrail, Izrail, Ishmael, Azreil or Ashrail. As Ishmael he is the Angel of Ascension and the Keeper of the Door. He tells me that he has many names and identities and his energies have been and are connected as a guiding conscience to many Avatars and Founders of the world's Faiths. He was a guiding influence behind Ishmael, who was behind the foundation of the Islamic faith and was also the guiding influence behind Jesus, who was behind the foundation of the Christian faith. This is reflected through Azrael's twin flame who was guiding influence to Mary of Bethany (Magdalene) and Jesus' twin flame. He said: "You know me now as many forms, gentle and commanding; strong and weak. When transformation is needed, call upon me in the form that you need me, and do not be surprised by what you receive." His name "Azrael" means "whom God helps". The colours we associate with him are black and silver. He and his twin flame, Magdalena, the Lady Mercy have an etheric retreat over the Black Mountains on the borders of England and Wales and an etheric focus that constantly revolves around the Earth on the cusp of night and day / darkness and Light.
As a Master of the Akashic records Azrael oversees our recording of our lives and the detailing of our karmic debts incurred and settled. He points out that he does not make the records himself, but that each of us writes our own Akashic record. It is not for any other Being to record our deeds for us. Each of us will always record events truthfully and accurately - for it is our God-Self that makes the record, and as such we naturally act from an incorruptible place of Truth and non-judgemental Love. (There would be no point in being untruthful, for the records are for our own benefit, helping us to plan subsequent lifetimes and learning experiences). The records are automatically adjusted as and when karmic debts are repaid or balanced as if that were the original event - in reality time does not of course exist, and so the concept of past / future cannot apply, for there is only ever the "now". The Akashic "librarians" and overseers are there to ensure that we are writing the truth in our own book. They also act to bring all records into harmony so that if our actions affect others' records theirs may be adjusted or updated accordingly. They also ensure that the "right" people access the "right" records, and that access is only permitted to the levels of knowledge or understanding that are appropriate or necessary for each one to know at that particular point in their time line - on a "need to know" basis!
In the Kabbalah Azrael represents all the pathways that are hidden. Within the Tree of Life we find pathways that are identified and which link one sphere to another, representing the transitory energies that take us between one state and another. I feel that there are also pathways that are hidden from view - the invisible ways that we find only through our own personal search for our own truth and reality. The realm in which the sphere of Da'at exists is that most closely associated with the human condition, and is an abyss that separates Spirit from non-Spirit; the real from the illusionary; the potential from the manifest. Below it is only duality: above it all dualities are reconciled. All matters within our lives that are unresolved or unfounded exist within this realm, and we cannot cross this realm (from non-Spirit to Spirit - i.e. Ascend) without all these things being fully resolved. Da'at is the sphere of knowledge - but of knowledge before true understanding. It exists outside of space, time and dimension. It is also the sphere of generation and regeneration, and as such has within it all the potentials that we have to transform and become pure Spirit. To cross the abyss - the realm in which Da'at exists - we must use the hidden pathways of Azrael and be prepared to leave everything behind and give up all that we think we are. Azrael told me: "I offer my presence at the edge of the abyss. I will not take your hand but would ask you, when the time is right, to have the courage and the strength to simply step out and follow me across the great Divide between physicality and Spirit. And when we reach the other side and you are in your transformed and perfect state, you will see me as I am and I will welcome you through the doorway with love and with gratitude."  In a way this has to be the ultimate transition!
http://www.innerlightworkers.co.uk/archangels/azrael.htm

LIGHT FILAMENTS BRINGING A NEW LEVEL OF THE CHRIST*
~via Sandra Walters|Creative Evolution
www.sandrawalters.com - Sept. 15, 2014
[*Christ = Cosmic Christ Light or Christ consciousness - not merely the historical figure. ~ES]
Blessings Beloved Light Tribe,
The last Gate-wave was quite intense. Gratitude to all who assisted in opening up gates and portals to bring in this New Light. It was intense work which held many personal revelations. There was a deep relief as the Gateway energies anchored after the SuperMoon. It may feel like a deep sense of peace, a sudden release of stress or worry, or a profound state of revelation beyond the veils, depending on your journey.
It was a very physical gate energy because it was preparing us at a cellular level for incoming light filaments delivered by the X flare on the last day of the gate. Note how different the last magnetic storm felt – the Light is shifting, we are attuning to our new level of consciousness. Cellular work affects the energy fields, so the last wave may have been uncomfortable for the body, especially the heart center. Remember it is the release of density and old programming which causes discomfort. Assist it in releasing, and console the body when it has a rough moment.
These energies brought a calm which feels similar to the weeks prior to the last Equinox; a preparation and knowing that something significant was about to unfold for the Ascension Process. We will be receiving another amplification of the Christ energies during the Equinox Gateway, this one aimed at activating the light filaments. You may feel it most significantly in the Heart center as the Equinox (September 22, 7:29pmPT) approaches.
NEW LIGHT FILAMENTS ANCHORING INTO THE CELLS
The light filaments – light information in a denser form to affect the physical – directly affect your DNA and its ability to rebundle into the 12 strand helix. This does not mean they all get turned on and reconnected permanently in an instant. The collective is not in agreement to allow that to occur just yet. But you will get glimpses of the reconnections depending on what your physical vehicle can tolerate.
Many of us are able to perceive and interact with a few dimensional experiences simultaneously, some for several minutes. Imagine holding that awareness for a day, a week, permanently. Imagine holding awareness of 12 dimensions, and the ability to decipher where your attention should be focused, how to co-create with all of your Selves and coordinate intentions.
This is where we are going – the Solar Cosmic Christ state operates like a Sun, not only in the alighted pure heart center, but as the center of your own Solar system; a system of unified divine aspects. The Divine HUman Christed state was created in alignment with templates which govern stars, and you will find the 12-into-the-One template reflected in your DNA patterning as well.
Accelerations become more and more acute. They are driven by the highest consciousness on the planet; HUmans actively participating in the Ascension process and calling forth higher levels of light. Those dedicated the the Shift are reaping the rewards of revelation – the meek (spiritual) are indeed inheriting the New Earth. It may seem like separation to the untrained eye; know that free will honors whether or not you choose to embrace the demands of the Divine. It must be an authentic pursuit; Ascension resonates with nothing less than a genuine heart-based path. Anything else is vanity, and that distortion is revealed as such as we travel through the process.
EQUINOX GATEWAY: SEPT 19 - 15
Feel back to the last Equinox of March, when the pure return of the Christ energies were flooding the planet. Feel it again because there are similarities here: The clearing, cleaning energies; the messages to purify and prepare the body consciousness, the light body, and the lifestream for a new phase of the Solar Cosmic Christ. The wave before the March Equinox which brought peace, heart expansion and an intensity of devotion to the process is mimicked this month, at a much higher level than last March. Get clear as manifestation of the Christed state becomes more acute.
Cosmic triggers like an Equinox – representing Divine balance – utilize the grounded, linear experience of time by coordinating openings between timeline possibilities. These portal-type channels open as tube toruses of light, creating links between the denser levels and the higher creation of New Earth. They provide higher light activations for the collective to receive into the body and energy fields, and shed density from the lower reality. Some in the Ascending collective use Gateways and triggers to unify with the higher realms, matching their vibration for a moment, and receiving the energies which accelerate the collective experience of the Shift and Ascension.
As always, it is a co-creation between the higher realms and our lower expressions doing this work. Gatekeepers work in tandem with the Higher realms to align/expand Gateways (more permanent structures in the Shift) and portals (flexible, can be temporary) to the higher crystalline grid systems and timelines of Ascension. These are connected by tube torus channels. Some look like gateways to the Sun, some appear more like stargates connected to galactic levels. Feel it as portals/channels aligning to higher possibilities, and higher light flowing into our neighborhood, modified by our Sun. If you do this work, you feel the flow of incoming light through these areas, and a very potent vortex-type sensation in your body. Working with this New Light has been fascinating.
As always, when the New Light waves arrive, either the collective consciousness can handle certain possibilities or it cannot. The Light does its work regardless – it is the level of intensity (a slight change or a large one) and speed of the Shift which is affected by the awakened collective consciousness. Apparently it does not matter what the sleeping folks choose at the moment, and my Divine Team has been quiet when I ask about this division of experiences. Silence may be telling, however it is not my concern right now. There is a hint given in a message, *three equinoxes until the visual.* It feels the same as the message *the merge happens in the Sun* – which is now unlocked as we understand the rebundling of DNA and the Solar light re-activation of our star Self is in progress.
It is your pure intention which aligns you with the intent of a trigger date or gateway. Conscious Gatekeepers are the grounded beings who open and anchor them for all willing to participate, until the awakened collective is capable of doing this themselves. Eventually the collective will unify their Solar Heart Centers in a dynamic grid of HUman hearts (already in progress). When the ascending collective unifies its intent, great leaps will be made in the Shift. Grand and miraculous activities will rapidly cleanse the shadow of the old planet and reveal the true capabilities of the Golden race.
COMPLETION CODES
The Divinity of this New Light – currently aimed at expansion beyond personal belief systems – is the preparation for a deeper unification with the Christed Self. The nine triggers this month (September 9, 18, 27) as well as the Equinox (September 22) carry completion codes to be activated and integrated over the next year. This is not the final unification for initiates, the collective consciousness is not ready for that yet. However, those on the path will receive an energetic reinforcement to dispel negative influence. It will assist those who want to (permanently) leave the wavering phase of the process (the waiting game, the event/landing/reset scenarios), and will assist with personal choices (habits, beliefs, clearing) to compliment the Christed state. Our higher levels understand how difficult focus can be when the external is getting scrambled. This energy helps – you can feel it already – to dispel frequencies and activities aimed at interference. You do have to welcome the help, it is not automatic because it is aimed at those stepping into their Creator state of consciousness.
STAY FOCUSED, STAY LIGHT
In this New Light it is imperative to get clear and stay focused on your desires; the nine energies assist these free-will choices in order to further unify the Higher and Lower Self. To utilize them properly, follow the creator guidelines:
1. Firmly set your intentions with visualization, feeling and light-grounding (physical reflection of the intent)
2. Align all of your activities, feelings and thoughts with your intentions
3. Directly confront every moment of fear, emotion, entanglement with the old light
4. Consciously choose to operate from your Higher Self perspective; engage your Mastery consciousness. You build new pathways in parts of the brain which have been inactive, and it does take conscious awareness to bridge the worlds of your old and new operating systems.
It takes very little effort with this new light to manifest a new feeling, a new thought, a new behavior or activity to replace the old patterns. Practice this until it becomes the new habit.
Remember the message from last Equinox; we act on behalf of our whole Soul group. The high-vibe tribe understands the empowerment and responsibility involved in these accelerations.
A word of warning: There are many grounded in-carnates making less-than-pure choices in the awakened collective right now. Those choosing to house entities who desire to to disturb those on the path are getting stimulated by the interference programs. Disconnect from these persons and programs quickly, cut the cords, and move on. They aim for the emotions, and are rampant in the spiritual/awakening circles right now. It is a side-effect of revelation frequencies for folks to be confused and attack others. No judgment on their choices – just ignore them rather than getting entangled in their dramas.
There is a connection to the next Blood Moon (October 8), just as we had a link between Equinox and the Blood Moon of last April. They are a powerful trigger combo. Our next Equinox/Blood Moon combination does not occur until September 2015. Take advantage of the strong influx/anchoring duo over the next few weeks. It is a simplify and focus kind of passage.
The Divine return of the Christ is active, available and amplifying through every particle of these realities. Note the difference between information and experience presenting as the Shift intensifies; the difference between appeasing the curious mind and truly activating the Heart. This delineates information received and direction applied to the lifestream. Set your intentions, use your voice to send ripples of magnetics through the field, and align all activities with the highest Divine Will.
In Love, Light and Service,
Sandra
SYMPTOMS:
1. Physical:
- High degree of stress, anxiety – but no apparent reason for this – New energy coming in and pushing old – patterns, beliefs, behaviors to the surface for release.
- Extreme exhaustion/fatigue – due to our bodies transforming into a crystalline structure to reside in higher dimension – becoming less dense – this takes an incredible amount of energy
- Adrenal stress, blow-out or fatigue – may be occuring at varying degrees depending upon where you are on your journey, how you run and process energy and stress, sleep you are getting and foods you are eating.
- Sleeplessness
- Inability to wake up or periods of deep sleeping – rest period after a lot of energy has come in, preparing for another period of intense inflow of energy, processing another leap in expansion or vibratioin
- Waking up at odd hours – or waking up at the same time on the clock each night
- Neck pain/stiffness
- Foot pain, lower leg pain, stiffness and aching – 'old man syndrome' – i.e., feeling the need to shuffle along while you walk or barely able to walk or move – all due to grounding onto the new earth and taking in the new energies into the body via the feet and legs
- Low and mid-back pain and discomfort – sometimes severe – often between the shoulder blades – also known as 'sprouting the angel wings'
- Night sweats/hot flashes – mock menopause, burning off the lower and denser aspects of ourselves and dark energies
- Feeling cold with inability to get warm
- Sinus pressure/headaches/migraines and lots of congestion – opening of crown chakra to allow intake of more energy and greater connection to higher realms, activation of pineal and pituitary glands to increase intuitive and psychic abilities
- Joint and muscle aches, pain and stiffness
- Loss of memory – short term – what did I just do, say, eat, read, can't remember appointments, commitments, etc. – longer term – can't remember what you did, said, wore last week or last month.
- Lack of ability to concentrate/lack of focus
- Loss of appetite
- OR Feeling ravenous/hungry all the time or at certain times – craving for sweets
- Need to eat often – craving for protein
- Weight gain – abdominal area – need to expand our being to carry more weight as we are becoming so light we need to ground ourselves on the earth and not float away – also a way to create a layer of "protection" so to speak around our power charkas – from the lower vibrating energies when we interact with them
- OR weight loss – no longer need to "hold on" to extra weight or our bodies have adapted to the expansion and so do not need to be literally bigger to hold more light – can do it energetically.
- Digestive/digestive tract issues – constipation, loose stool, stomach upset/discomfort/pain, bloating and indigestion, inability to properly digest food – due to your vibration and the vibration of the food you are consuming no longer aligning, the cleansing and clearing out of your system of all lower vibrating 'poop' you have been carrying around – physically, mentally, emotionally and spiritually, as well as preparation of you 'Gut' to begin to take on the role of the 'Golden Stove' or area of purification where you can literally cleanse yourself from any dark, toxic or negative energies that may be experienced either externally in your environements or created internally by you
- Tastes in food change – for example you may notice you lose a taste for and stop eating meat
- Eating certain kinds of foods – particularly processed and foods with high amounts of sugar (even natural sugar), salt and fat – causes you to shake – inside and out
- Allergies – new ones develop or acting up of current or old ones
- Strange rashes
- Itchy skin – sometimes feels like something crawling on your skin
- Intermittent muscle twitching – in limbs, fingers, etc.
- Heart pain and palpitations – feels like your heart is racing – acclimating to higher and more intense energies, opening and activating of heart chakra
- Difficulty breathing – difficult to take a deep breath or like you can't catch your breath
- Blurred vision – seeing with new eyes in the new vibration, inability to see what is next or see your truth or true self as it emerges
- Dizziness/Vertigo/Loss of Balance
- Feeling out of body, not grounded, not present, untethered, spacey , not 'here' anymore – walking between two worlds or dimensions or in new dimension and not fully present to it
- Ringing in the ears
- Loss of ability to (remember how to) write/write certain words/spell/speak and even comprehend – due to jumping back and forth between dimensions, disconnect – not aligned with time – part of you is here and part of you has jumped to the other dimension
- Heightened sensitivity to sound, light and smell, energies around you – tuning up your frequency/vibration
- Things no longer sounding normal – have a 'tinny', hollow or strange sound to them
- "Ascension Flu"
- Buzzing, Vibrating sensation or feeling of electricity moving through your body – new and higher energies being taken in to the body, process of expansion, activation of chakras, solar discs, your solar light body and shifting of your DNA
- Hair turning gray or white in a localized spot on your head – for example a dollar-sized spot appearing at the crown
2. Emotional:
- Depression – clearing out negative lower vibrating energies
- Panic
- Anxiety
- Confusion
- Lack of Clarity
- Fear, terror
- Feelings of hysteria
- Suicidal
- Weeping
- Apathy – feeling blah
- Sometimes feeling nothing at all – in a place of no feeling – can be disconcerting but this is a clear space and often comes just before or after a major transition point and before we put our human/ego labels on or in to what we are feeling or should be feeling – this is not the same as numb or disassociated/disconnected
- Feeling of emptiness – another form of this no feeling or nothingness – feeling nothing – no thing and often comes with desire to immediately fill oneself up – usually with food – sugar – or with tasks – "doingness"
- Restlessness
- Strong emotional ups and downs
- Wild, sometimes violent and vivid dreams
- Lack of motivation or ambition – just don't feel like doing anything at all – we are in a period of rest – we are realigning – this is part of being in the New Vibration or higher dimensions as needing to make things happen or in the 'doing' state is no longer necessary – we are squarely in the state of 'BE'ing
3. Mental/Psychological:
- Loss of identity – releasing of the ego self/facets and human form – connecting more to soul or higher self and God-source
- Lack of purpose
- Loss of motivation, drive, ambition
- Not knowing what you like anymore – with respect to things, jobs, people, even your taste in food, style of clothing, etc.
- Loss of self
- Lots of losses or disappearance of – job, money, relationships, health, family members/friends, – moving beyond what no longer aligns with our vibration – needing to clear out or clear away what no longer vibrates at the same frequency in order to move on or up to next level
- Feeling of loss of entire support structure
- Feeling the absolute 'End' of things is here or that things are 'over' or the energy is just dead and you don't have the ability to or interest in reinvigorating them – for example, relationships/friendships, unsatisfying jobs, where you live, how you have typically have done things or operated in your life, what you think, feel believe, etc.
- Inability to find or remember words for things, forget what you were saying in the middle of your sentence,
- Basically feeling like you are going crazy
4. Spiritual/Vibrational/Energetic:
- Feeling of emptying out or being emptied out or clearing out
- Religious beliefs may change or break down or fall away
- Morals and values may be thrown into question
- Ego bucks, pushes back as it releases and makes way for the soul wisdom to step forward
- Disconnection from any structured sense of Time – don't know what time it is – no relationship to it, forget/miss appointments, can't keep track of time and no desire to or to be constrained by it, sense of being in timeless space or stuck in time, sense of time racing by – due to now being in the time of no time or timelessness
- Letting go of being Ego-centric and living from the head governed by logical/practical thinking and 'doingness'
- 'Disconnects' and breakdowns begin to occur everywhere in your life: with relationships and people – old friends fall away or move out of your life suddenly or you may end a marriage or partnership; with circumstances and situations – you may leave or lose a job that is no longer a vibrational match or in alignment with your current frequency or you may move from your current location; and with technology – you may experience technical issues with your computer or cell phone – you may find they go off line, can't find a signal or simply melt down; your landline may have static when you speak with people who do not hold the same energetic space; you may experience computers going down or operating very slowly when you are in the vicinty – like in a store or when you call a customer support line; batteries drain more quickly – e.g., fire or CO2 detectors, flashlights, cellphones, etc.; other electronic devices or electrical machinery begin breaking down or burning out – all of this due to both your own increasing vibration and the inability of the frequency of who and what is around you to align and/or keep up.
5. Other:
- Sudden change/s occurring – big and small – that can cause major upheaval if we are not grounded – e.g., change/s in plans in general – or specifically everywhere in life – at work, with projects, in relationship status/marriage/friendships, with clients, where we live, our health, etc.
- No desire to wear jewelry – or a feeling of constriction when wearing it
- Tastes change – taste in food, clothes, furniture, style etc.
6. Positive Symptoms!
- Heightened awareness
- Intuition opens and deepens – more in touch with heart – can hear own truth, can read situations with increased perception, clarity and knowing, psychic abilities also open or enhance
- At a certain point – more willing to listen to self and trust self
- Start to look younger – and feel younger
- Experience spontaneous healings – of both new and longstanding ailments
- Loss of fear of death/dying
- Releasing/Loss of ego – healing of past wounds
- Getting off wheel of karma – completing our past
- Being unattached to outcomes or results
- Less focus on ego's concerns – money, worries, "what ifs" – the deeper soul knowing takes over and trusts all is well –you're your higher voice tells you these concerns aren't really important anyway as you will have evolved beyond them in the New vibration
- More focused on what is REALLY important in life
- Start to follow path of Soul Purpose and calling
- Willing to take more risks regardless of external circumstances and fear
- Take on or seek a slower pace of life
- More internally focused and inspired than externally driven
- Move away from isolated individual and competitiveness to unity and collaboration with others
- Living in the Now moment and being Present based
- Now living fully from the Heart governed by Heart Wisdom, intuitive/energetic sensing and 'BE'ingness
- Able to manifest immediately what is most desired and aligns with highest and best good and is in the interests of highest and best good of all
- Easing of these symptoms as you move through this process and a renewed energy emerging
- More attunement, comfort with and trust of the Intuition and 'gut'/Heart-based decision making and processing
- Prosperity,  Abundance and Flow are effortlessly available if we can remain in the Now Moment and keep our vibration pure.
Archangel Metatron:
I want the whole world to know that this week is a crucial time in your development toward Ascension. The energies continue to flow powerfully across the planet, awakening the crystalline potential of your DNA. For those who are ready and open to the movement to higher vibrations, it is a time of great growth and change. For those who are still doubters and sleepers, not so much, as you like to say. Either way, all will be experiencing incremental modifications.
We have created this plan together, of course, with input from all involved. The arrangement is perfectly designed to allow each soul to ascend as quickly as you feel you can. Some of you were aware before you came here that you would be hampered in some way, either through a lifetime of training in negative thinking, or because you have previously not yet reached high levels of development. Whatever your preference, there is a "track" for you, and your HIgher Self will be directing you accordingly.
It is very different here in higher dimensions than on the ground in one way. There is absolutely no competition for high positions of responsibility or "power." In fact, it is impossible for a soul to travel to dimensions of a higher vibration than they are adapted to; it is a matter of acclimating to the atmosphere of each dimension, one by one, as you practice and learn throughout many, many lifetimes, just as you advance through one grade to another here. Steve Beckow has written about this dynamic very clearly in his short e-book called "Negative Alien Races." Do not be alarmed by the title. It is reassuring you that you need not worry about them. They are not being allowed into the Earth's vicinity any more. You are a planet in ascension, and are under the protection of the Galactic Federation. No worries.
You have been told before that each level of vibration requires effort and physical adaptation. This is true whether you are in a human body or in you soul lightbody in higher dimensions. For instance, if you are a young soul who has begun your lessons and have achieved the transition from, say, the 5th dimension to the 6th, it is an occasion for celebration and congratulations. The 5th dimension is the starting point for all souls. One can descend to lower vibrations if one wishes, although it is an effort for us who are used to the lighter atmosphere above the 9th. This is what we have done to manage the transition to life on Earth in this current time.
Even the most ambitious soul cannot rise to a level higher than they have achieved by the work of learning to raise themselves to the lighter vibration. So, you see, as in Heaven, so on Earth. Those of you who are used to traveling through higher dimensions will not find it unfamiliar or difficult to be lifted by the incoming energies at this time. Those who are resistant, or those who are less experienced will choose a slower path. This is fine. It is not a race; all will be accommodated in the end. However, we do encourage you to take the fastest and highest track you are able to achieve. This will speed the process of Ascension for all.
Now, Dearest Ones, cooperate with your Higher Self to work out your goal. It is important for everyone to focus on lifting themselves now, regardless of how high your end point will be. This Ascension is for everyone who is here. Those who have chosen a path of darkness will be given the opportunity to awaken, and their path will be one which goes only as far as is appropriate for them. You see, it protects everyone this way. If you have achieved a high level of development, you will not be bothered by sight-seers and gawkers by the proverbial busload if you are working in high dimensions. By the same token, those who are comfortable and well adapted to the 6th dimension will be given the work appropriate for their rise to the 7th, no more.
You are all students of the School of Soul Development. This is our primary interest and goal in every lifetime. You will notice that people are now sorting themselves out by levels, to form groups to work with those who are at their own level. We have programs for everyone. Some who were reading these messages in the Who Needs Light? family have "opted out" at this time, because they sensed the content was becoming more and more challenging and difficult for them. This is fine; it makes it possible for us to continue to raise the bar for the rest of you. You have noticed that these messages are more psychologically oriented and more intricately constructed than others. This is by design and by previous agreement with the channel, who has been trained for this.
This sorting process means that for those of you who are Ascended Masters from higher realms in your previous experience, you will be feeling more and more isolated in your day to day experience. You may find your friends and family "falling by the wayside" from your point of view. They may choose to deride or mock your interest in spiritual development, distancing themselves from your discussion of the things that are dear to your heart, a deep part of your present identity. Do not condemn them, or try to slow yourself down on their behalf. Search instead for those who take for granted what you are feeling now - the urgency to be of service and to hone your Self to be the finest tool for God's work that you can possibly be.
We have provided you with many websites, many channels. Kathryn's colleague, Gabriella is overseeing a page on Facebook (now is the time to overcome your prejudice against Facebook) to provide a meeting place for those who are on the fast track to Ascension. It is called Healing for Ascension Tour Group. The medium of Facebook is well adapted to creating an interactive resource for likeminded people to meet, in fact it is the best use of this "modern" tool. We do not restrict its use to "social media networking." It can be used in a far more sophisticated way, to connect our Lightworkers on the ground with one another.
You see, I am acknowledging your progress and encouraging you to continue to raise yourselves, and we are giving you all the tools necessary to do so. An Ascended Master does not remain isolated, nor does s/he complain that others oppose them. Of course others oppose you; it is the normal response when someone is confronted with something they do not understand or feel as you do, and they are still firmly entrenched in the lower dimensions of Earth's duality.

Free yourselves now from all regret, all pain from the experiences of having been "rejected" by your fellows. Know that none of it is personal; it is simply the way human beings are responding to the challenges at hand. Take your own path, with joyful anticipation that you will encounter others who will embrace you and recognize the common ground you will tread together from this point on. It is a truly heart-warming experience to work with others who are experiencing identical challenges to your own.
Imagine yourself in an enormous ballroom. It is a great celebration, and everyone is invited. Use your radar to hone in on the dancing partners whose energy feels compatible with your own, since in this hall everyone hears the music they prefer. There are no restrictions, no rules to follow, nothing to prove. Some in the great hall will be waltzing with great sweeping gusto, others performing "electric boogie" moves, some practicing a carefully choreographed group two-step, and others doing the odd gyration you have called "twerking." Do not judge what the others are doing; move instead to the group whose rhythm lifts your heart and inspires you to join in the dance.
This is your time to shine, Beloved Ones. Widen your circle; reach out to make contact with others you have not preciously known. It is a time for sorting, aligning and offering comfort and inspiration to others. Be of service by bringing your message, but if others refuse to accept you, move on. Be an explorer of possibilities, a detector of deep feelings. Some of you do not yet know each other, for you have not advertised yourselves as Great Masters. Great masters do not do that, of course. They simply do their jobs as God has asked them to do and leave the commentary to others. They teach by example and by being transparent about what they feel and how they see the world. This is the most effective teaching style - one which Socrates made famous, and which remains still as the way to Truth. Do not confuse it with lecturing or intellectual gymnastics. The Socratic Method is a state of being.
We ask you now to make yourselves more visible. Present your view to the world simply, directly and with feeling. This is not the time for intellectual argument or fact-finding to support your opinion. Speak of your personal experience, your deepest feelings, and your Love. Make the story of your soul journey interesting to others by telling it in person. Everyone loves a good story. Make your story of Ascension real and accessible to others by showing them the joy it gives you to be alive, the thrill you feel when you awaken to each new day. The Faith you feel in your heart will be apparent to all. You need not give it a name, God, or even a reference. Tell the world of the rising energies on the planet, and your experience of exhilaration and lightness as you absorb the gift of heightened vibrations from the Cosmos.
Join with us, the Company of Heaven, to express Love, Compassion and unlimited Understanding to those you encounter along your path. Each chance meeting, every syllable you speak, and every step you take matters in the fulfillment of the Great Dream of Ascension.
You are our team, our beloved Brothers and Sisters, and we love you without end.
Your Partner in Ascension, Metatron.
List of Common Ascension Symptoms
Feeling as though you are in a pressure cooker or in intense energy; feeling stress.
This is one of the first ascension feelings that a person usually feels. In the beginning, when the energy shifts arrive, they bring with them a new and higher vibration. Old patterns and behaviors are being pushed to the surface for release.
Feeling all this pressure going on inside of you can feel like great stress or that you are on overload. If you are still in a conventional life with mainstream pressures, this New energy can really add to your pile. You will eventually adjust to this higher vibration and much will be activated for release within you as well. More room inside for more of the higher energy!
Depression.
This symptom is most definitely in the top three and very widely experienced. The ascension process purges so much of the darker and denser energies from us, that we find ourselves in them for quite some time. We may feel like things are simply never going to get better. And to add insult to injury, the outer world is no longer in alignment with the new, higher vibrating you.
It doesn't feel so good out there and it might feel like there is nowhere to go that does. Therefore everything around us feels just plain ugly and icky. And in addition, when we are vibrating higher and have to wait for the outside to manifest itself in a higher way of being it can seem like it is taking forever. Feeling let down and like things will never change are so very common. This is a long process. An upside-down reality, world, and human are both having to turn right side up.
There is a jewel in the length of the process though, and a necessary and perfectly intended by-product. We cannot create from the ego. We have to get to a place where we are OK no matter what is going on. Feeling disappointment for what seems like forever eventually makes us realize that we will never get anything that we cannot live without.
When we learn to detach and release all attachments, we always get precisely what we want. It is like magic and a very key part of the ascension process to let go of all attachments. When we arrive in this space, we are truly in heaven as nothing can affect us here and we also get whatever we desire, even though we desire nothing. This is a true symptom of "arriving" and one can only feel total peace from this point on.
Anxiety, panic, and feelings of hysteria.
When our egos begin to depart, they literally freak out as they do not want to cease to exist. It may feel as if everything is ending (most of everything is!). Your system is also on overload and you may feel as if you are hyperventilating. Things are happening that you may not understand.
You are also losing behavior patterns of a lower vibration that you developed for survival in 3D. This may make you feel vulnerable and powerless. These patterns and behaviors you are losing are not needed in the higher realms. When we experience death in a 3D world we can panic and have anxiety as we do not know where we are going.
When I went through "the big leap" I knew I was "going." My non-physical ascension guide told me to trust and relax, as it was really quite peaceful on the other side. None-the-less, with no frame of reference if was difficult. Now, I totally trust and go with all of it and it greatly helps. When you finally "arrive" you will feel much love, safety, and unity. Just wait! And know that others are going where you are going – you are not going alone.
A need to eat often along with what feels like attacks of low blood sugar.
A craving for protein. This is another of the first symptoms that is felt by many. Our bodies are using up an incredible amount of fuel for this process.
As we are literally being turned inside-out, every ounce of energy that we have is being utilized. I have found it best to eat the protein along with being still during this time. These low blood sugar periods come and go for several years, but get much better as our bodies begin adjusting.
Unusual aches and pains throughout different parts of your body.
This is another of the most common symptoms. Manifesting just about anywhere, this is a sign of purifying and releasing blocked energy that is vibrating at a 3D level while other parts of us are vibrating higher. You may feel pain in various parts of your body for several weeks and then it will simply vanish with no explanation.
Continual neck and upper back stiffness and pain.
We are sprouting angel wings and this is where they are emerging. Sounds a bit fairy tale-ish, but this is a reality. Our spines are vibrating differently and also connecting to a higher form of light. This area of our body is where it all happens.
Skin eruptions and diarrhea.
Acne, rashes, and hives, etc. usually arrive when we are in the purging process and adjusting to a higher energy. Rashes are fairly common and diarrhea can last for weeks and even months. If a doctor visit proves you are OK, fiber can really help until this phase ends. And during it all, you still won't lose weight!
Heart pain and palpitations.
These symptoms are common for many. Our hearts are trying to accommodate a new and higher frequency. At times you can feel as though you are having a heart attack.
When I experienced this phase, I had to literally lie still as any movement added too much stress to my already overstressed heart. An ER visit assured me that all was OK, but it certainly did not feel like it.
In addition, whenever I had a low vibrational thought or fear during this time, my heart would literally grip and stop beating. It was wild, but not a medical condition, and it eventually passed. Our hearts are where we will be coming from and connecting from in the New world, and they must be in alignment as well.
Periods of very deep sleeping.
When the energy is not moving and we are done for awhile, we get to rest. While we are integrating and preparing for the next phase of intense moving energy, we become very lethargic. It can become near impossible to keep your eyelids open in the daylight hours and daytime napping can become a regular and necessary habit.
Even if you think you can exercise your way back into some energy, you will usually find yourself dropping dead on the sofa at every effort.
Experiencing emotional ups and downs; weeping.
Our emotions are what carries the energy. When we are falling apart (and we are doing just that), we can get pretty emotional.
When we are releasing, we can cry at the drop of a hat. A sad movie can make us cry, or even a sad commercial. We can cry when we experience kindness. We can cry when we feel relief. We can cry when we see any kind of suffering.
These tears are a great cleanser and releaser. I always know when some New energy has arrived because I can simply cry while I am driving along in the car. This seems to be an on-going symptom that is here to stay for awhile. But at least it is fairly painless!
[KS: I have always been extremely sensitive to different energies, and crying at commercials, films, watching others interact in loving ways, has been common throughout my life. I've taken a fair amount of teasing and occasionally been admonished for this behavior, so I understand it and have compassion for it. It's a wonderful thing to see so many hearts opening up, feeling love and compassion so deeply that their emotions are engaged to such a degree.
Night sweats and hot flashes.
During certain phases of ascension our bodies suddenly decide that they are going to burn off the lower and denser aspects of ourselves. You may wake up in the night soaking wet or become very hot during the day. It may be 35 degrees outside, but you are just fine and dandy in your short sleeves.
Feeling cold with an inability to get warm.
When we are moving into a much higher dimension after much integrating, detoxing, and other ascension processes, we get very cold. We are in between and preparing to move up.
At these times it can be very difficult to warm up no matter what you do. I usually submerge myself in a tub of hot water and then get under a heavy comforter.
Vivid, wild and sometimes violent dreams.
We are releasing many lifetimes of lower vibrational energy through our dreams. If you are one who receives their higher information through dreams, you will likely do a lot of releasing at night. I consider you to be lucky, as some are doing much of their releasing when they are awake.
These dreams usually do not make sense, but if you are good at dream analysis you can usually figure them out. These acid-trip-like dreams are up and visible because they contain energy that's on its way out, never to return. Through this process we are releasing all of our past lives.
Dizziness, loss of balance, vertigo, and spinning.
The definition of Merkabah is counter-rotating fields of light surrounding the spirit/body which serve to transport the spirit/body from one dimension to another. And this is precisely what is occurring.
As we connect to our light bodies and begin moving into a higher dimension, we begin spinning and can experience vertigo and dizziness. If you know that this symptom indicates that something wonderful is happening it can be quite fun…like a roller coaster ride.
[KS: Sitting or lying down, along with grounding and circular breathing through such periods is also extremely helpful.
Overall body pain and days of extreme fatigue.
Our bodies are morphing into a crystalline form in order to enable us to reside in the higher realms and to continually be able to receive the higher light. This process is on-going and it cannot happen overnight. If you feel as though you are 100 years old and barely able to walk across the room, this is why.
Continual fatigue is also an on-going symptom for the same reasons. We are losing our density and going through extreme restructuring.
Gritty eyes and blurred vision.
Very simply, our eyes are adjusting to see in a new way, in a higher dimension and a new reality.
[KS: Friends have reported experiencing this symptom, followed a marked improvement in vision. I've experienced a moderate but appreciated improvement in my own vision. This symptom continues for me, and I'm looking forward to greater improvements!
Memory loss and difficulty accessing words.
So many are having this symptom that we can only laugh as we try to converse with each other. "I was having a glass of…you know what I mean…that white stuff…uh…what's it called?" "Did you watch the…er…that event where everyone competes from around the world?"
At times we cannot talk at all because we are simply unable to access much of anything. When this occurs you are going back and forth between dimensions and experiencing disconnect.
Another somewhat related occurrence is trying to type words and having the letters become jumbled in the wrong order. In this case, we are not in alignment with time and our flow is disconnected, as part of our energy is here and another part is further ahead.
Difficulty remembering what you did or who you talked to a day or sometimes just an hour before.
In the higher realms, reality is very much in the moment. If we do not hold something in our consciousness, it simply ceases to exist. We have no attachments. We are creating our own world around us through our beliefs and thoughts and what we do not hold onto does not exist.
Everything is brand new as we are starting completely over, moment to moment. We can tap into whatever we choose to at any moment and create and experience just that. This state comes and goes, but is practice for living in the higher realms. It can feel a bit creepy when it occurs. In addition, at times we are neither here nor there, as we are in between dimensions.
Not remembering the meaning of anything.
When I was in an intense period of the transitional process and we were in the throes of a substantial energy thrust into the higher realms, I remember looking at a trash can and not knowing what it was for. I had to access my memory of the "old" and reach far.
What was happening was that I was vibrating at a point where everything possesses only the meaning and identity that we give it. In the higher realms, energy is just energy with no label or meaning. All is fresh and new. Sort of a Course in Miracles undoing process, without the trying.
[KS: When this happened to me, I had just sat down at my computer and I couldn't remember how to use the keyboard. I sat there looking at like it was an alien thing. Eventually I remembered that it was supposed to somehow get information from my brain into the computer, but I didn't know how to go about it.
At some point I recall thinking "This is ridiculous, I know that I know how to use this thing!" so I put my hands over the keys and tried to make them move. My fingers felt like big sausages, heavy and stiff. All my mental efforts to make them do something was to no avail. Fortunately I knew enough not to panic, and the feeling passed after a few (long!) minutes, but it was profoundly strange while it was happening.
A feeling of disorientation; not knowing where you are; a loss of a sense of place.
"Where in the world am I? I do not fit anywhere and nothing seems to fit or feel remotely right! And I do not know where I belong or where I am going or what I am supposed to be doing either!" Ever had this conversation with the Universe!?
You have been knocked out of your old grooves by an energy shift and are in between realities. You have successfully left much behind and are in a very new space but have not integrated yet.
You won't have much time to integrate though, because as soon as you get comfortable you will be moving on into the next higher vibrating space. And in addition, the outside world does not remotely match the way you are now highly vibrating.
A loss of identity.
You look in the mirror and have a strange feeling of disconnect as you no longer recognize that once familiar image. You almost feel out of body. Once this phenomenon occurs it never ends. You have released so much of your ego self, that you are no longer the same person, and do not have that attachment or connection to your physical vessel.
As you begin to access much more of your soul or higher self, you are not in your body much. You may still use your voice to communicate and other bodily aspects, but you are slowly beginning the process of disappearing and releasing the human form. In addition, you have cleared much of your old patterns and are embodying much more light and a simpler, more purified divine you. All is in order…you are OK.
Feeling 'out of body'.
The same explanation as above. The physical body is the last to catch up. Much of us is now in a higher dimension and residing outside of our bodies, as our bodies are not there yet. They are much denser.
[KS: Again, grounding and circular breathing through such periods is extremely helpful. This ascension process is about being IN the physical body and assisting the body in its journey into higher vibrational frequencies. So continuing to stay grounded in the body and grounded to the Earth cannot be stressed enough.
'Seeing' and 'hearing' things.
As we can now access different dimensions fairly easily, it is common for many to see things out of the corner of their eyes or hear things when nothing is there. Many also experience ringing in the ears, which is common when we are going through "the tunnel" and accessing a higher dimension.
Depending upon how sensitive you are and how you are wired, this can be a common experience. Many are seeing orbs and vibrating blobs of color as well.
[KS: Many of our multidimensional capabilities are coming back online - clairaudience, clairvoyance, clairsentience, etc. - so these are some of the more energizing and exciting changes to experience!
Feeling you are going insane, or must be developing a mental illness of some sort.
We are rapidly experiencing several dimensions and greatly opening. Much is available to us now. You are just not used to it. Your awareness has been heightened and your barriers are gone.
This will pass and you will eventually feel very at Home like you have never felt before, as Home is now here.
Feeling as though you are looking down a long tunnel in order to connect to lower vibrations; feeling as though you are acting or pretending.
When we are residing in the higher realms, anything not there with us may feel far away. If you are still in a lifestyle where you are regularly interacting with the outside or old world, you may feel like an actor in a play or that you are pretending your way through the day. Basically, you are no longer residing in that world, even though you are still involved in it.
[KS: People bumping into you is another clue. Sometimes when you're out and about you'll notice that there are people who are not even seeing you. There's a slight shifting of dimensions wherein you can see them but you're slightly out of vibrational alignment with them and they don't see you.]
An intolerance for lower vibrational things (of the 3D), reflected in conversations, attitudes, societal structures, healing modalities, etc. They literally make you feel 'sick' inside.
When we begin arriving in the higher realms and in a higher vibration, our energies are no longer in alignment with the old, outside 3D world. Through a severe intolerance to the old, we are being "pushed" to move forward…to and create the New.
In addition, you may feel like staying home or just being alone, as much of everything "out there" no longer matches the higher vibration of YOU. This is simply a very common experience of evolution. We are moving forward before the outside manifestations are. Being in the old can feel downright awful.
It is similar to having to "go back" after you have had a near death experience. As the ascension process continues, going back to the lower dimensions will not feel good nor will it be possible for long, as it is difficult to drop our vibration down in order to reside there.
This is a simple experience of navigating the dimensional hierarchies. We will eventually become experts with our dimensional navigational skills.
During this stage of thet ransition, here are some suggestions:

* Pick some small tasks that make you feel good
* Find small measured ways to flex your empowerment muscle
* Do things now that you have put off, leave nothing unresolved
* Create space for more time for rest in the coming years, but right now is thetime for action
* Don't expect immediate results, but in the waiting times focus onsynchronicity over process
* Learn the power of discernment, and how to avoid judgement
* Eliminate belief systems that seem to perpetuate limitation
* Read the news headlines. Don't mire yourself in details. But don't ignore thecondition of mankind either.
* Take responsibility for your current state, and for the state of mankind. Youare not a leaf blowing in the wind.
* Take your power, but be aware and have compassion/empathy for those that feelstuck
What you may notice as you gothrough the transition:
* You may have noticed increased strength and success, coming from integrationof past lives and other things.
* Life challenges are more easily being addressed and moved through, but thereis still that occasional frustrating challenge that seems perplexing. Not allthings resolve themselves at the same time.
* Time will stop seeming to speed up, and will seem to fluctuate based onthings such as moods and state of mind.
* People that you never thought were spiritual or psychic may say profoundthings. The masses are awakening.
* Things are getting unfrozen, great things may be happening for you, yet youmay feel more distressed than ever.
* The energy around you feels thick as molasses or feels very light. It goesback and forth and there's no rhyme or reason to it.
* Actions you take are more effective, but the delay from intent tomanifestation is still long, just not as process-driven as much as driven bysynchronicity (seemingly nothing may happen until things align then *poof*)
We want to leave you with thefollowing. Right now, you have the weight of the universe behind things you do.We said it's a time of action. You need to make a move so the universe cansupport you. Do what you intended to do forever.
google_ad_section_end
At this point within the compressed ascension/evolutionary process, I believe many more people will suddenly be perceiving, feeling, remembering and integrating some of their so-called "past" lives and selves; more accurately their simultaneous lives and selves. There is no linear "past" in that sense, and with our consciousness rapidly evolving/ascending out of a narrow linear 3D reality via the body and brain rewiring process, increasing numbers of people will suddenly be encountering other aspects of themselves through "past lives" in other times and locations around Earth, as well as off-planet, non-physical other dimensional existences too. Due to our ongoing ascensions and two brain hemispheres integrating (the Rewiring and removal of the Veil between of our  lower 3D polarized and separated brain halves) and much more, our sense of individual egoic self is rapidly outgrowing its old 3D one-channel-only confines and evolving into more complex Multi-D aspects of Itself both in and outside of time. In other words, we're evolving into being able to consciously hold far more awareness of other aspects of ourselves via quantum or spherical consciousness. This isn't about us being regressed or remembering  "past" or "future" lives and selves in the old linear 3D fashion, but about our overallsense of self evolving and expanding to comfortably include more of these multiple aspects of ourselves into a larger unified sense of Greater Self.  It's always been this way but now we canconsciously be more aware of more of us and not become lost, imbalanced, intimidated or traumatized because of it. As our consciousness evolves and expands, so to does our sense of self/Self, plus the many other Earth locations and multiple dimensions we find we can consciously access. Don't be surprised if you begin remembering or having bleed-throughs from one or more of your "past" lives and selves into your consciousness in this incarnation and timeline. This is just you evolving, stretching out and consciously incorporating some of your other aspects/past lives/past selves that are all connected to this you (and you to them) in your timeline here now. Soon even this life prior to the start of your biological ascension will appear and feel to you to be one of your "past" lives and past selves…and it will be! 
Denise Le Fay http://www.consciousmindjournal.com
/